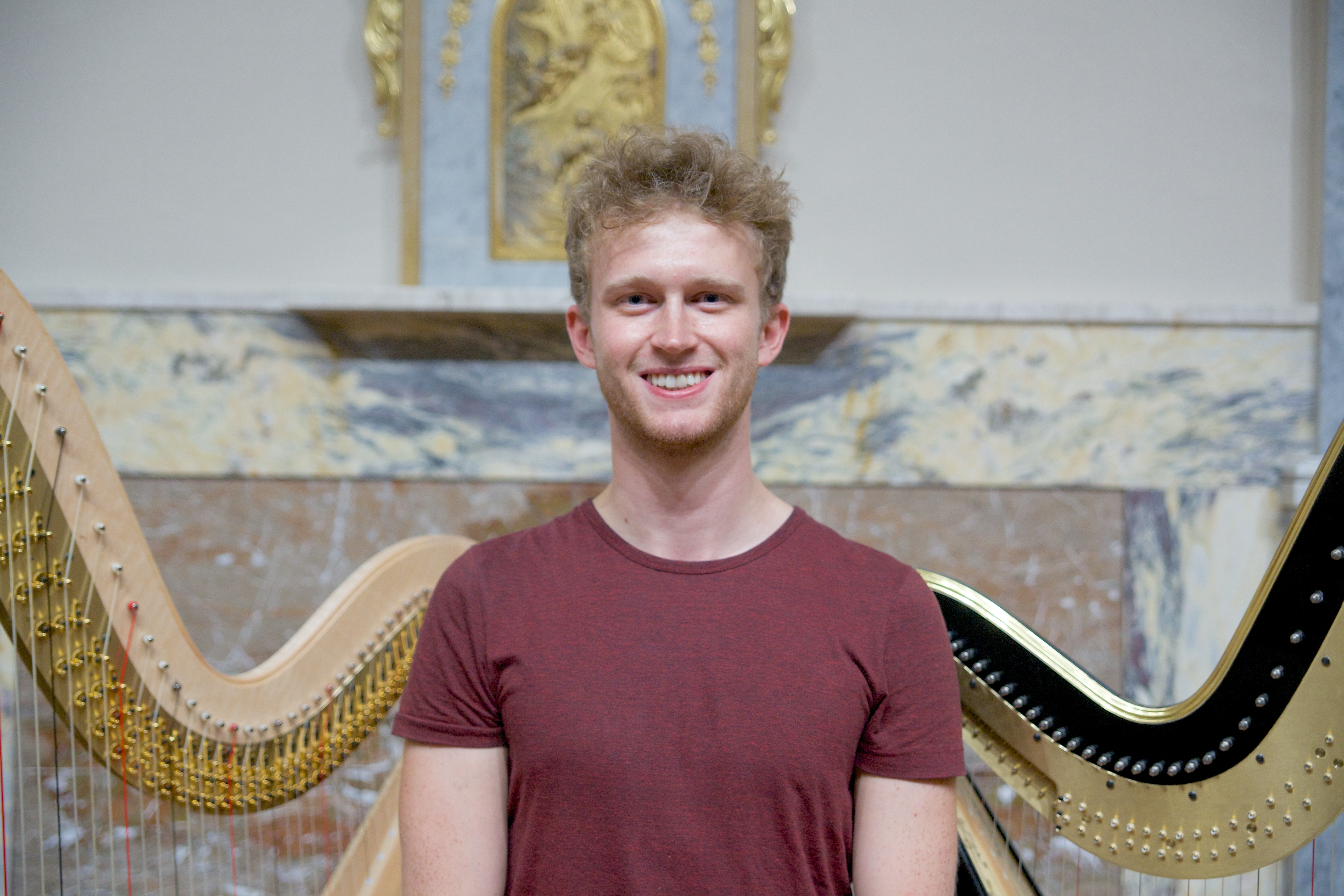 Oliver Wass 1st Prize winner Suoni D'Arpa 2017
Il primo premio ottenuto da Oliver Wass nella settima edizione del Concorso Internazionale Suoni D'Arpa, comprendeva una borsa di studio di 1000 euro offerti dall'Hong Kong Harp Centre, la produzione e registrazione di un CD per l'etichetta Tactus e tre concerti premio dove sarà possibile ascoltare questo straordinario, giovane arpista.
Ecco le date e le locations dei concerti: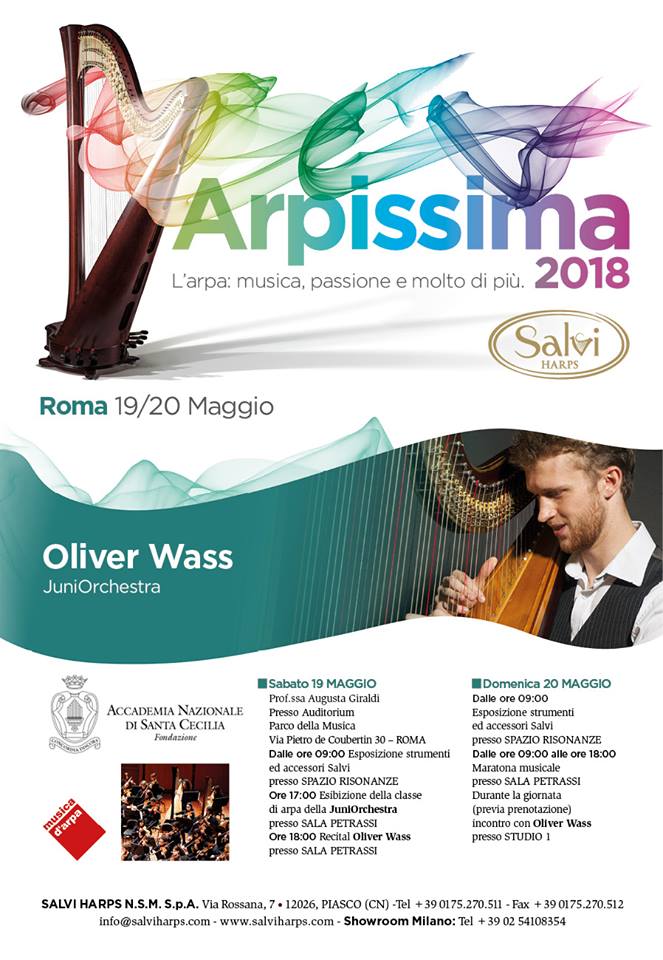 Programma del Recital:
Sergei Prokofiev (1891-1953) – Prelude in C Op. 12, No 7
J.S. Bach (1685-1750) – Lute Suite no. 1 BWV 996
1. Prélude (Libre, Presto)
2. Allemande
3. Courante
4. Sarabande,
5. Bourrée
Manuel de Falla (1876-1946) – Spanish Dance no.1 from La Vida Breve (trans. Grandjany)
Maurice Ravel (1875-1937)
Prelude
À la manière de Chabrier
Jeux d'eau
Sergei Prokofiev – Selection from Romeo and Juliet (Trans. Wass)
Wilhelm Posse (1852-1926) – Variations on Carnival of Venice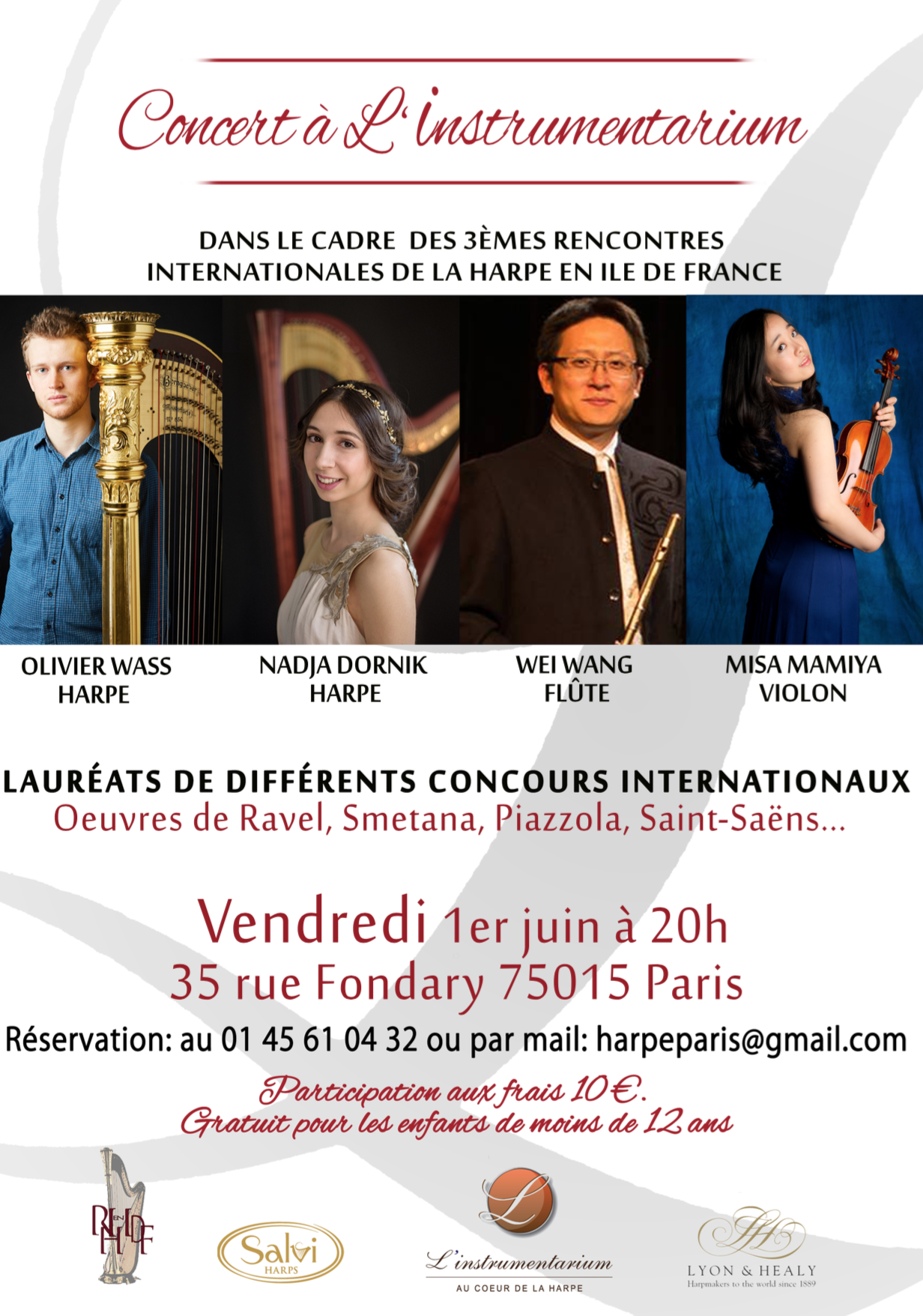 Terzo concerto premio:
20 Settembre "Carloforte" Teatro Mutua Quarte edizione del Festival Arpe nel Mondo" Organizzato da Ente Concerti Città di Iglesias (Sardegna) – Direzione Artistica Raoul Moretti
Biografia di Oliver Wass
Oliver Wass holds a Masters degree from the Guildhall School of Music & Drama, studying with Imogen Barford. He graduated from the University of York with a First Class Honours degree in Chemistry. He recently won the Suoni d'Arpa International Competition in Italy, and will record a CD with the Tactus Label early next year. In May 2016, he became the first harpist ever to win the Guildhall Gold Medal, the Guildhall's most prestigious prize. Previous winners of the competition include Jacqueline du Pré, Bryn Terfel and Tasmin Little. He has performed all the major harp concertos, including directing the Handel Harp Concerto in the Barbican Hall. He has also performed concertos at the London Handel Festival, the City of London Festival, with the Oxford Sinfonia, and with the World Chamber Orchestra. He won the Andrea Vigh Jury Prize at the 4th International Harp Competition Szeged. He will give his Purcell Room debut in June 2018, and make his concerto debut with the Philharmonia Orchestra in November 2018. He made his Wigmore Hall debut in 2016, where he was praised for his "tremendous dynamism" and "remarkable range of timbres and warmth of the tone" (Seen and Heard International). Playing with "verve and polish" (The Times), his flute-viola-harp trio; The Pelléas Ensemble, won the Royal Philharmonic Society Henderson Award, and the 2017 Elias Fawcett Award for Outstanding Chamber Ensemble at the Royal Overseas League competition. In 2016 they won both the Grand Prize and the Audience Prize in the St Martin-in-the-Fields Chamber Music Competition, and won a place on the prestigious Tillett Trust Young Artists' Programme. In 2015 they won First Prize at the British Harp Chamber Music Competition. They are Park Lane Group Young Artists. They have a busy recital schedule performing around the country, and are active in commissioning new works for the combination which have been performed at St John's Smith Square, Wigmore Hall, the Two Moors Festival, and the United Kingdom Harp Association. They have appeared live on Radio 3. He is a Musicians' Company Yeoman, and is very grateful for support from the Hattori Foundation.
Video in diretta dal concorso.