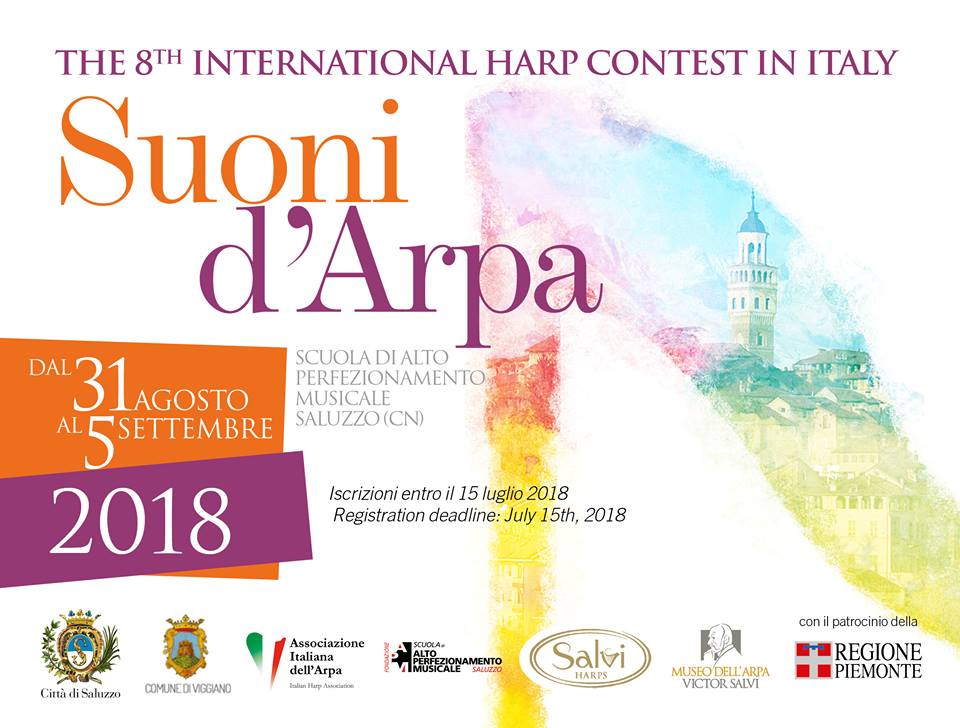 Martedì 4 settembre, ore 19
Chiesa della Croce Nera, Piazzetta San Nicola
programma
"La Grâce et la Puissance"
Elena Spotti, simple mouvement harp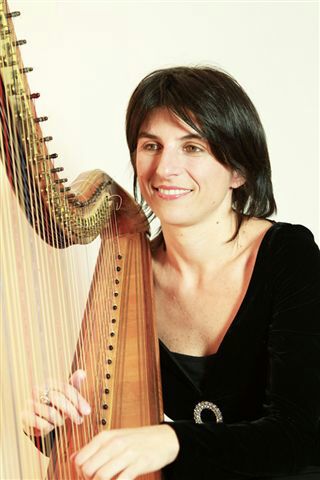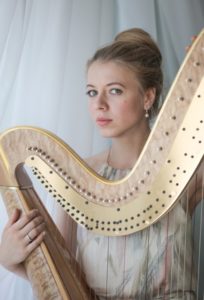 Oksana Sidyagina,
1st prize winner Rencontres Internationales en Ile de France (partner of Suoni D'Arpa)
programma
Elena Spotti, solista "La Grâce et la Puissance"
G.F.Haendel (1685-1759) Preludio dalla Suite I in Sib maggiore
Ch.Bochsa (1789-1856) Fuga di Haendel dal Metodo di Arpa op .60
F.Petrini (1744-1819) Sonata I dalle 6 sonate op.3
J.B.Krumpholtz (1746-1791) Preludio sesto dai Dodici preludi e piccole arie op.2
M.P.Dalvimare (1772-1839) Sonata II dalle Tre sonate op.14
L.Spohr (1784-1859) Fantasia
Oksana Sidyagina, solista
programma:
R.Glière (1875-1956) Impromptu
N. Rota (1911-1979) Sarabande et toccata
J.-M. Damase (1928-2013) Sicilienne variée
H. Renié (1875-1956) Légende
°°°°°°°°°°°°°°°°°°°°°°°°°°°°°°°°°°°°°°°°°°°°°°°°°°°°°°°°°°°°°°°°°°°°°°°°°°°°°°°°°°°°°°°°°°°°°°
Elena Spotti ha collaborato come prima arpa con diverse orchestre e Teatri tra cui: I pomeriggi musicali, la Rai di Milano Il teatro Bellini di Catania , La Fenice di Venezia, Il maggio fiorentino , La Monnaie di Bruxelles l'orchestra del Principato delle Asturie. Ha collaborato con ensembles di musica contemporanea e numerose formazioni da camera. Si è dedicata allo studio di arpe antiche sotto la guida di Mara Galassi . Ha collaborato con diversi ensembles barocchi tra cui La Venexiana, L'accademia Montis Regalis, The Attaignant Consort, L'Ensemble Concerto, La Cappella della Pietà dei Turchini , Concerto Soave, Ensemble Moderne , La KammerorchesterBasel ,Bach Collegium Japan, Ensemble Mathieu e l'orchestra B'rock sotto la direzione di R.Jacpbs. E' docente all'Accademia Vivaldi di Locarno.
Oksana Sidyagina was born in 1990 in Moscow. Oficially graduated from Moscow P.I.Tchaikovsky Conservatory in class of professor Emilia Moskvitina (bachelor and master), she also took a lot of master-classes with such a celebrited harpists as Emmanuel Ceysson, Sivan Magen, Irina Donskaya-Tischenko, Florence Sitruk, Andrew Lawrence-King, Sandrine Chatron and others. Oksana has won five international competitions:
IV International Vera Dulova festival -contest,2008, I International competition "The Harp of the XXI century" 2013, Moscow, International music competition "eMuse Online Competition" (Athens, Greece, 2014), 1st prize and the audience prize at the International harp competition in Italy (Como, 2014), the III International Competition in Île-de-France (Moret-sur-Loing, 2018). She also has recieved many other prizes on another international competitions.
Oksana plays throughout Russia and Europe as a soloist. In 2016 she succeefully played a big concert tour in thailand with solo and chamber (duo with japanese flutist Shimizu Kazutaka) programme. She also regularly gives master-classes (the recent ones – in Madrid Royal Conservatory and Saint-Petersburg Conservatory).
Special Thanks to Salvi Harps
Seguiranno alle ore 22 i Fuochi d'artificio in occasione della Fiera di San Chiaffredo / H:10 PM Fireworks at the San Chiaffredo fair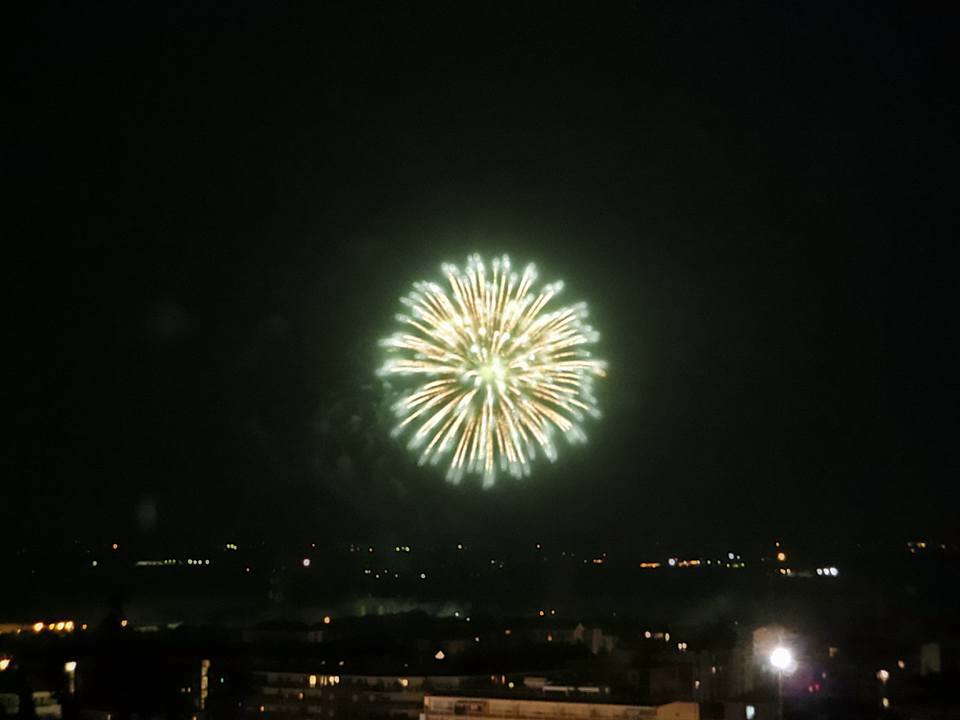 Saluzzo during the San Chiaffredo fair