Segnaliamo con piacere la nostra socia Diane Peters, arpista di origine australiana residente a Verona, invitando tutti a visitare il suo sito internet e ad ascoltare le sue registrazioni-video.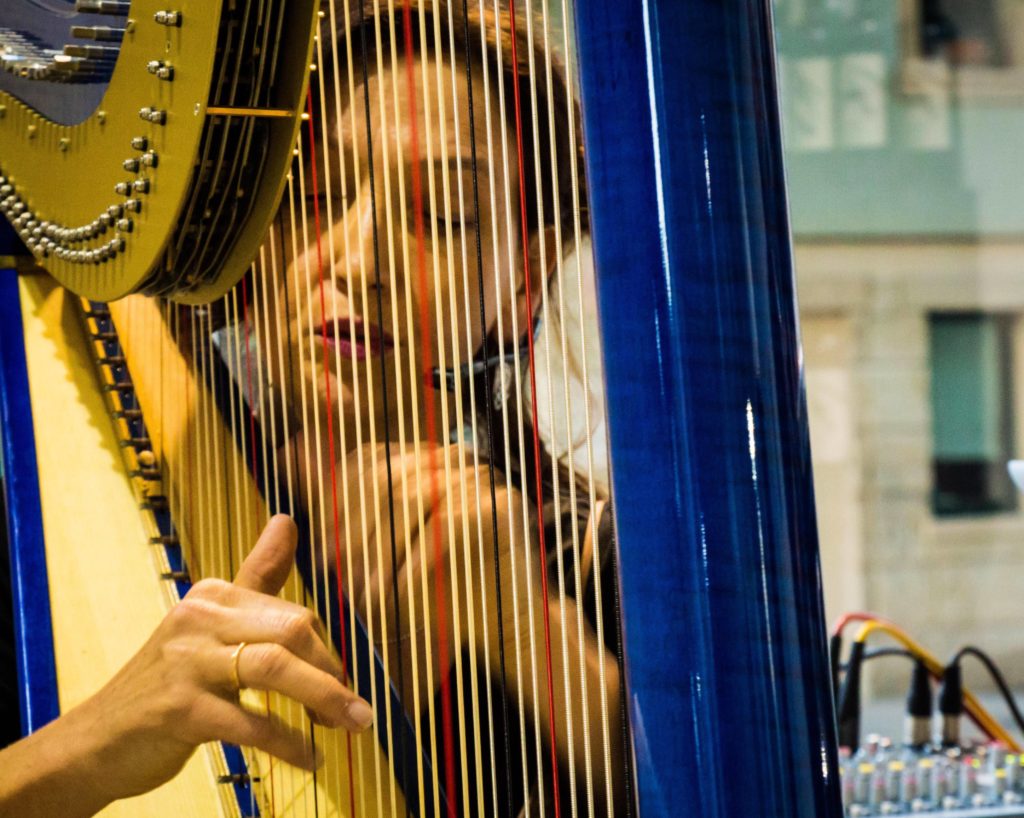 Diane Peters – Foto di Antonia Di Bella
Diane Peters – Jazz harpist, composer
Diane Peters is a harpist of international level. Born in Adelaide, Australia began playing the harp at the age of 5, and diverted her training to jazz in Melbourne where she played in various non classical formations in Melbourne's venues and jazz clubs. She has a BA in jazz , improv from the VCA, and honours in Composition at Monash Uni. In 2001a CD with her quintet "Diane Peters' Archaeopteryx"of her original music was made , recorded for Radio "ABC Jazz track" at ABC studios Melbourne. She has played in NY, Paris, Belgium, and Amsterdam ( for the 5th European harp symposium). She also played at International harp festivals '98 Perugia, 2001 Arles, 2004 ANU, Australia and 2015 Viggiano with cafeAmaro, also giving workshops on jazz and improvisation.
In Italy since 2005, she has interpreted her music with musicians such as Stefano Benini, Maria Vicentini, Yuri Goloubev, Danilo Gallo. She has recorded for Nicola Conte ( Blue Note ). With her project "Harp and Bass on Tour" has played in paris with Antonella Mazza and Bruno Rousselet, and in Australia with Nick Haywood and Lyndon Gray 2105. She created and plays music for theatre, Shakespeare in Veneto 2016/17, and plays in the multicultural ethno-jazz 25 piece orchestra "Mosaika" in Verona, for whom she is arranging some of the works for their adaption of Peer Gynt 2017. Her new CD with the outfit cafeAmaro
( harp and electronica ) is "out now" 12.1.17
Diane plays the electro-acoustic "CAMAC BLUE"